Governor Jerry Brown Makes "Revenge Porn" Illegal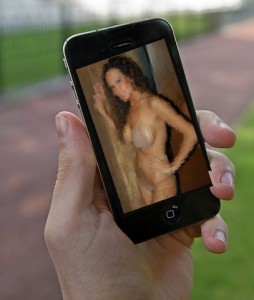 On Tuesday, October 1st, Governor Jerry Brown signed into law a bill that made "revenge porn" illegal to distribute.
In an age of ever-growing internet access, it is becoming increasingly difficult to maintain your privacy. But some items are meant to be private, such as risque photos or a sexy video.
This new law prohibits ex-boyfriends or ex-girlfriends from distributing sexually explicit material on the internet or through text message. Previously, it was difficult to prosecute these crimes because the material was voluntarily given to the distributor, meaning you couldn't charge for stealing.
With the new law in effect, perpetrators can be fined $1000 and face up to 6 months in jail for distributing explicit images in a spiteful manner.
Now, California joins New Jersey as the two states with laws against revenge porn. Other states have tried to pass similar measures, but the American Civil Liberties Union (ACLU) is worried that the law might violate freedom of speech laws.
Are you a victim of revenge porn?
If you are currently, or have previously been, a victim of revenge porn, contact Madeline Galadjian for a free case review. She may determine that legal action is required to stop the spread of explicit material or to compensate the affected person.
Don't let this heinous crime go unpunished. Your privacy should be respected and thanks to this new law, you can regain control of your personal photos, text messages, and videos.